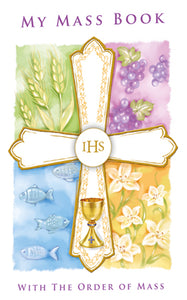 Communion My Mass Book 
Girls & boys first holy communion  prayer book.
Our first holy communion rosary beads, pocket tokens, lapel pins and gifts are designed for their special day. Ideal as a present or keepsake, they will always have a memento to remind them of their first step into the church community and fun memories of a family day.
15cm x 10cm
4203