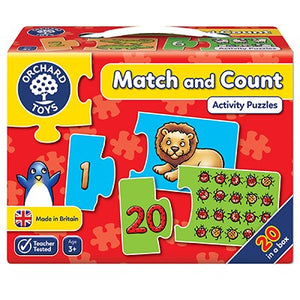 Match & Count Activity Jigsaw Puzzle
Learn to count from 1-20 with these first counting puzzles.
First counting puzzles
Encourages number and counting skills
Suitable for ages 3+

Make learning to count from 1 to 20 fun by matching the simple picture cards with the numbers. There's no tricking this clever puzzle, as only the correct cards will fit together! This allows your child to self correct their jigsaws.

Each puzzle 8 x 15cm.