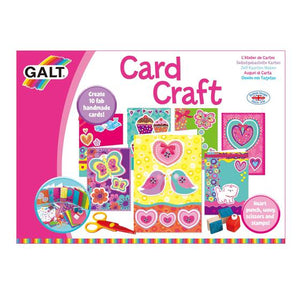 Create 10 handmade cards with patterned and plain papers and zigzag scissors. Decorate with the stamps, stickers, glitter glue and ribbon. Use the heart punch to make confetti to put inside your cards when you send to friends. Contents: 10 cards, 10 envelopes, zigzag scissors, heart punch, 2 stamps, 2 ink pads, 6 sheets of patterned paper, 4 sheets of plain paper, 2 sticker sheets, ribbon, glitter glue, glue, guide.
Children make gifts by themselves and give them to family, friends, teachers, etc. Not only can they improve their hand-eye coordination, but they can also increase their self-confidence and sense of accomplishment.
The inside of the card is blank, and you can write a greeting. Each greeting card is equipped with an envelope (the envelope color is random). The back of the greeting card decoration accessory has adhesive, which can be pasted without the need of glue.
Handmade 3D card work will be a very meaningful gift for birthday, Christmas, anniversary, Mother's Day, Valentine's Day, Thank You, Teacher card, etc., as well as mother, grandma, Nana, aunt's best Mother's Day greeting card.