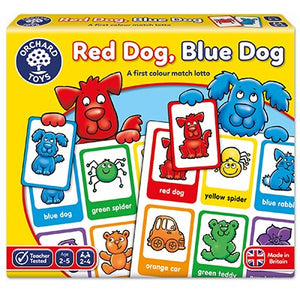 Orchard Toys Red Dog, Blue Dog.
A first colour match lotto. Be the first to match the pictures on the cards to the ones on your playing board in this colourful lotto game.
Develop matching & memory skills.
Encourage colour recognition.
Promote observational skills.
Strike the perfect balance between education and fun.
2-4 players
Ages 2-5yrs